Best Practices
Submarine cables
· Cables supplied for 5GW offshore wind power complex in Taiwan
· Installing submarine power grid for offshore wind farms for the first time in the US
· Providing a turnkey solution for replacing old cables in advanced countries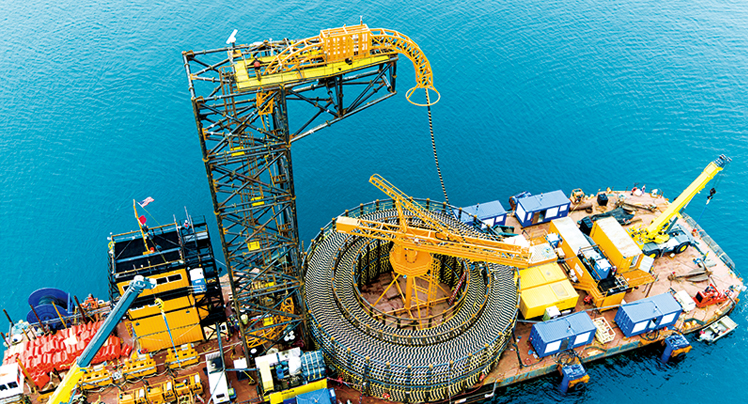 Cables supplied for 5GW offshore wind power complex in Taiwan
Project
Greater Changhua 1,2 / Formosa 2 / Yunlin / Changfang-Xidao
Client
Ørsted / Formosa 2 & Jan De Nul / Wpd & SOC / CIP
Objective
Cable supplied to 5GW offshore wind power complex in Taiwan
Products delivered
220kV/66kV optical compound submarine cable(export / array cable) and connection box
Total extension
900km
Supply period
2020~2022
Significance
· Submarine cables supplied for the 5GW offshore wind power complex carried forward by the Taiwanese government to expand their portion of renewable energy
· Established a foundation for cable supply to next-gen offshore wind power complexes scheduled for 2026~2030
Installing submarine power grid for offshore wind farms for the first time in the US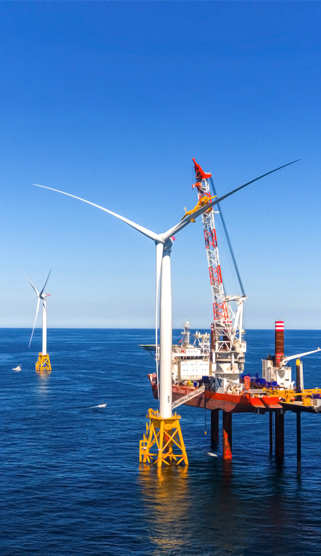 Project Block Island Transmission System (BITS) & Wind Farm(BIWF)
Client
· BITS: National Grid (New England Power Authority)
· BIWF: Deepwater Wind
Objective
· BITS: To connect the power grids of Rhode Island Mainland and Block Island in the northeaster part of the US
· BIWF: To connect Block Island and the 5 offshore wind turbines in the wind farm
Products delivered
AC 34.5kV submarine optical cables (Export / Array Cables), junction boxes
Total length
45km (maximum depth 40m)
Schedule
2015.4~2017.1
Significance
· LS Cable & System successfully constructed offshore wind farm power grids for the first time in the US, proving the quality of its product and technology.
· This project was named the best wind farm project by American Wind Energy Association (AWEA)
· It is expected to have more opportunities to participate in wind farm power generation projects in the US.
Providing a turnkey solution for replacing old cables in advanced countries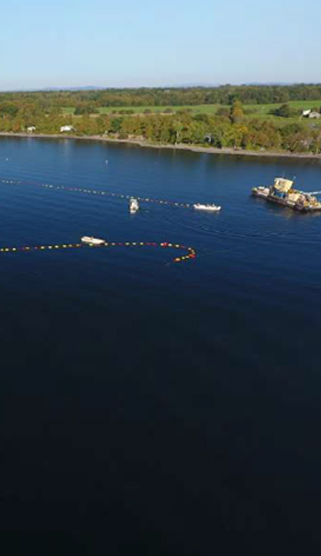 Project
PV-20 Submarine Cable Replacement Project
Client
· NYPA (New York Power Authority)
· VELCO(Vermont Power Authority)
Objective
To replace the old power cables installed in Lake Champlain between New York and Vermont in the Northeastern part of the US
Products delivered
AC 230kV submarine cables, submarine optical cables, junction boxes
Total length
12km (maximum depth 30m)
Schedule
2015.11~ 2017.10
Significance
· Providing a successful solution to meet the need to replace old cables in advanced countries
· LS Cable & System was selected as the supplier, Its submarine cable manufacturing and installation competency was recognized throughout the world.