Best Practices
Extra-high Voltage Cables
· Building power grids in Kuwait
· Proven quality and reliability in bitterly contested advanced markets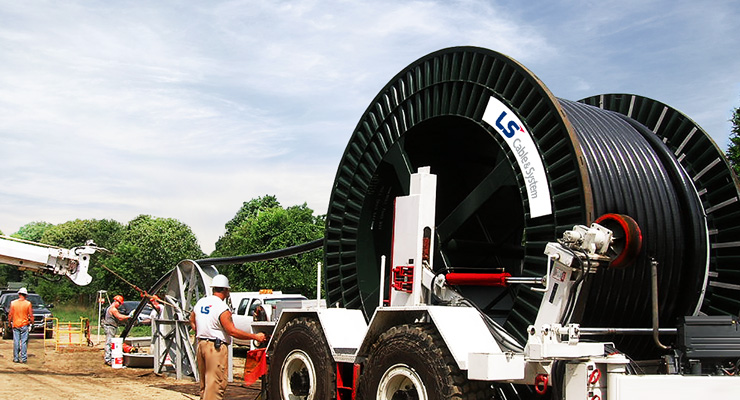 Building power grids in Kuwait
Project
Kuwait Al-Mutlaa new town power gird project
Client
Kuwait Public Authority for Housing Welfare
Objective
Transmission network construction for the new town of Al-Mutlaa, as part of the large-scale new town development project
Project supply
· 114km of 400kV XLPE cable
· Connectors(insulating bolts, gas termination connectors, etc.) and entire power grid construction
Supply period
2019~ 2021
Significance
· An accomplishment made while large-scale infrastructure investments were delayed in the Middle East due to low oil prices, and as each country favored their own national companies as a policy
· Large-scale infrastructure development plans are expected to be launched in Kuwait until 2035, thus further contracts will be obtained
Proven quality and reliability in bitterly contested advanced markets
Project
Bergen Linden Corridor
Client
Public Service Electric and Gas (PSE&G) company of New Jersey
Objective
To address a regional shortage of power by supplying stable power to major airports and train stations.
Products delivered
· 345kV XLPE cable 110km
· Connectors (insulation bond, gas termination, external termination connectors, etc.) and electric grid construction
Products delivered
2016.11~2018.3
Significance
· Being awarded a contract to supply ultra-high voltage underground power cables in a highly competitive American market in which specifications and requirements are exceedingly stringent demonstrates the competitiveness of LS Cable & System.
· We have demonstrated the quality and reliability of our products by producing and supplying the longest (2.2km) cable in America crossing Newark Bay.
· This project provided for us a critical opportunity to establish a cooperative business relationship with major power utilities and service providers in America.